Sep 5, 2016
Posted by Karen Bishop in ART & CULTURE, FASHION, HEALTH & BEAUTY, LIFESTYLE, STYLE | Leave a Comment
A Brand New Look & A T-shirt To Go With It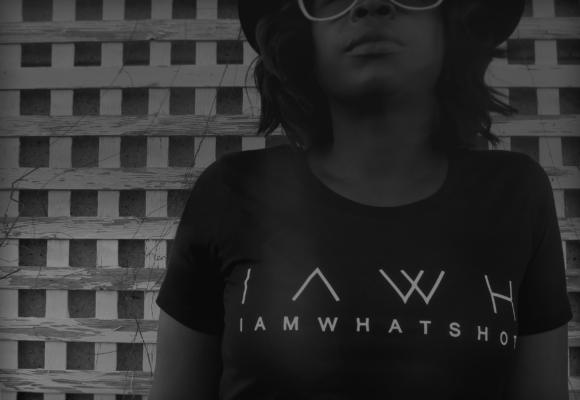 Welcome back, welcome back, welcome backkkk! I couldn't find any other words to say "hello and welcome back" to the new and improved iamwhatshot brand. I've been hard at work with a number of mini projects but my IAWH digital home is and will always be my first love.
What's new? Nothing much, other than a simple new website and endless lifestyle tidbits I can't wait to share with you. But I'm most excited about our new merchandise. The IAWH online store is now open for business with classic t-shirts available in gray and black. I'm truly ecstatic! I know, you can't really tell from the photo's. But trust me I'm excited.
Of course, I couldn't wait to flaunt the classic women's t-shirt in the recent mini photo shoot.
Who says you can't be comfy and casual with a little sass?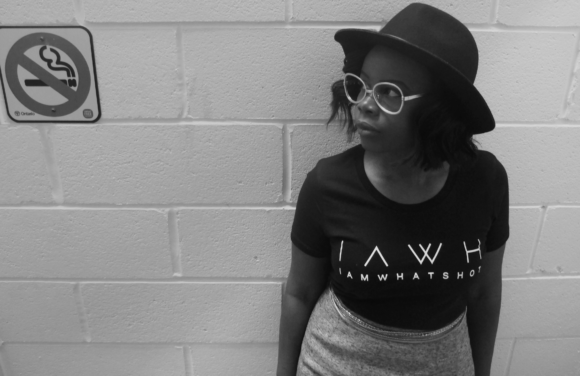 T-shirt // IAWH Women's Classic Logo Tee (Medium)
Pencil Skirt // H&M (similar)
Black Wool Hat (when your hair isn't cooperating) // H&M (similar)
Vintage Frames // Black Market
Chain Belt // Garage Sale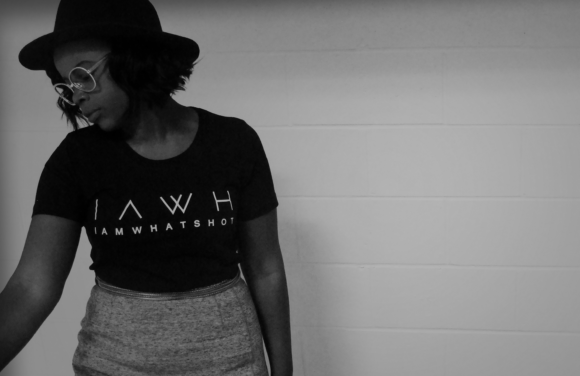 So read, comment, share and shop a little. And don't forget to share your IAWH style with us.
Twitter // @iamwhatshot
Instagram // @iamwhatshot
Facebook // @iamwhatshot
Style Hashtag // #iamwhatshotSTYLE