Feb 16, 2012
Posted by Karen in ART, CULTURE | Leave a Comment
Artist Ashley Barnes: Black Diamonds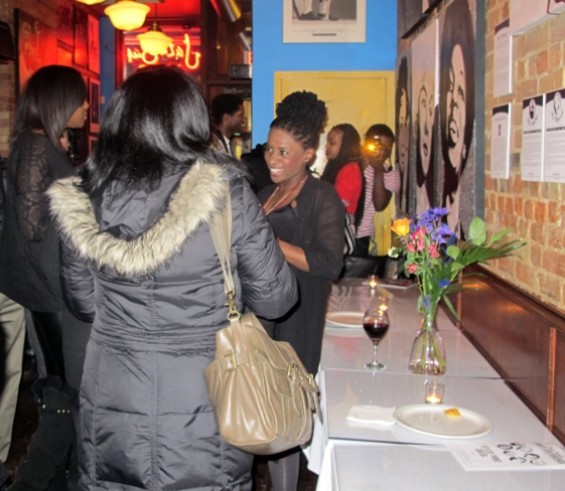 Among the many Black History events this month, visual artist Ashley Mckenzie Barnes  presented her newest collection Black Diamonds  2012. The collection is currently on display at the intimate and cosy Nawlin's Jazz Bar & Dinner Lounge located at 299 King Street West.  A commemoration of  7 influential woman performers in Black Entertainment history, the original (mixed media and acrylic) pieces pay tribute to entertainment icons: Dorothy Dandridge, Lena Horne, the late Etta James, Ella Fitzgerald, Nina Simone, Diane Ross and Billie Holiday.
Check out some of the pieces on display (below).
Stop by before Feb 29th to view some of entertainments iconic "Black Diamonds".