Sep 12, 2011
Posted by Karen | Leave a Comment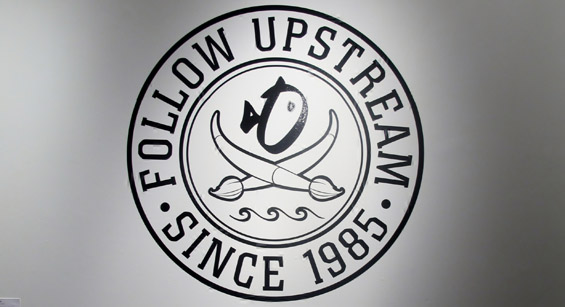 I know I'm not the Art Contributor but I had to give my two cents about my evening at the DUO: Do U Original Art Exhibition. Similar, to Russell Simmons writing a random piece for Global Grind, tweeting it and the hits (I'm sure) tripling on that day alone. I'll be doing the same for the Art Contribution, all the while hoping that my hits do the same..lol.
Do U Original. Is not always an easy statement to live by but at last evening's presentation of the DUO: Do U Original Art Exhibition Artists; Jason O'Brien &  Kwame Delfish did just that, they did them. I've become fond of DUO's (previously members of JMK) work over the last few years. Largely because it was my truest introduction to the world of visual Art in Toronto. To watch their growth as artist collectively  and as individuals, was a pleasure.
Jason O'Brien's exhibit The Audacity of Purple showcased  "A journey of intimate meditations inspired by the colour Purple."   While Kwame's Follow up Stream exhibit clearly demonstrates his passion for Art, beginning in his early adolescent years.
Jason's past collections has commonly captured the essence of a woman and the strength behind her afro centric hair.  However, with the Audacity of Purple Collection it was refreshing to view several interpretations of Art, where the central inspiration is derived simple from one eye-catching colour, purple.  Symbolically, Purple is associated with Royalty, Power, Nobility and Creativity.  For Jason to capture some of the colours symbolism in his collection, added another level to his ongoing creative work. Favourite pieces: Caught Up In the Rapture and The Golden Palms.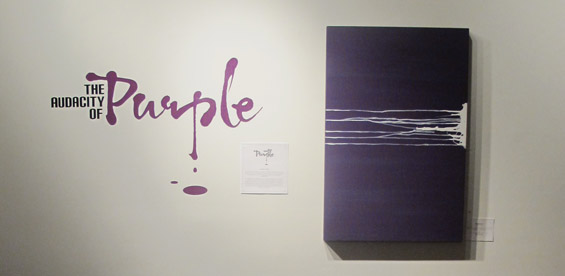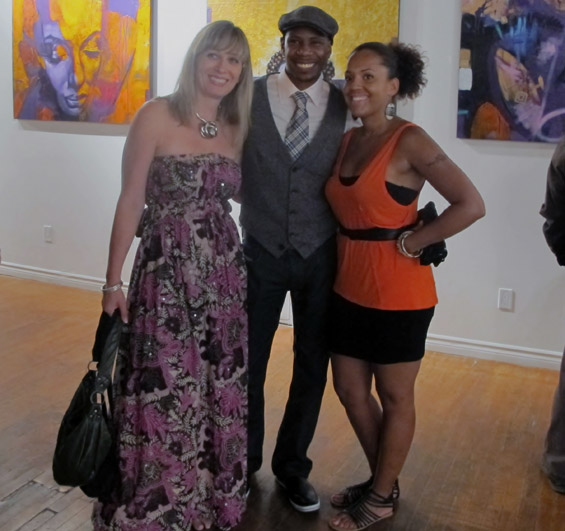 Some may say I would be bias as I write this,  considering Kwame "The Del" Delfish is an extended part of the IAWH Family but "who cares, I was impressed".   This collection was in my belief his best yet. It's a clear example of an artist taking Art "to that next level".  An artist either confident or crazy enough to mix an Obama piece, with Captain America caricatures, Teddy Bears, Chalk Boards and vintage elementary school desks, clearly this is a passion for Art, not just a talent.  Not that his past works weren't representations of his creativity but Follow up Stream clearly incorporated elements of  "The Del's" personality, big ole kid with a love of everything child-like.  Favourite pieces:  Captain America, L.O.L. and Peace. Love.Sacrifice.
DUO: Do U Original Art Exhibition A Must See!
Twist Gallery
1100 Queen Street West
Sept 1st – Sept 29th
11pm – 6pm
Read More