Jan 4, 2012
Posted by Karen | Leave a Comment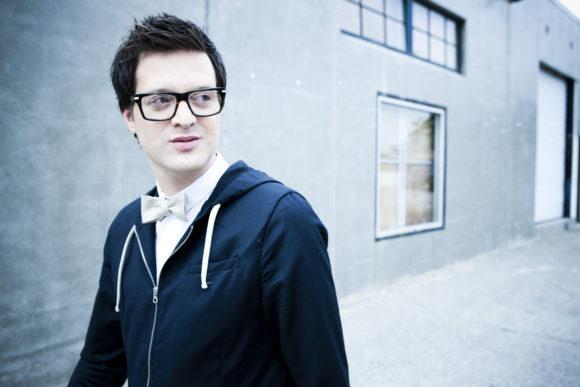 I've been hearing a lot about artist Mayer Hawthorne. A few people have mentioned him to me and me likey, likey. I'll be honest, when I first heard his music, I assumed I was listening to something from the Miles Davis, Isaac Hayes era. Who knew this kid (well actually he's 29), lived in the suburbs of Michigan, and recorded several of current tracks a year ago. Hawthorne is making a buzz in the industry by making the old, new again.
He says he owe's his retro-musical style to the likes of some of his favourite artist: Smokey Robinson and Barry White. Hawthorne's retro-quirky, clean-cut image mixed with his subtly use of vulgarities on tracks like "Walk" will definately take a few fans by surprise.  Who said a 70's sound can't be great with a swear word or two?  Guess I'm not surprised…he respects and works with the likes of Snoop Dog on the "How Do You Do" album. Enough, said.
Mayer Hawthorne…is a new type of soul.
photo courtesy: mtv.com
Read More