Aug 16, 2016
Posted by Karen Bishop in MUSIC | Leave a Comment
Her Name Is Sa-Roc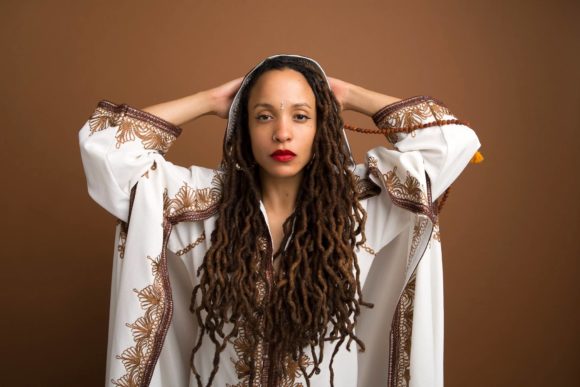 While scrolling through my Facebook news feed, this breath of fresh air – who goes by the name Sa-Roc the MC – appeared on my timeline. Quite honestly, I was intrigued enough to click the play button simply because she has a pretty dope style. Yes, I assumed she couldn't rhyme, she was too pretty, too eccentric and the formula for female rappers is still very much about…sex sells. Well I guess, I was wrong.
Sa-Roc the MC collaborated with the likes of Jay Z, Kanye West, Jay Electronica and a long list of well know hip hop heavy weights. In my humble opinion, she's the perfect blend of Rah Digga, Amil and Lady of Rage. I'm three songs into her Legends of Black Moses album and haven't been disappointed yet.
I'm feeling good about this one.
courtesy: sarocthemc.com