Mar 1, 2016
Posted by Karen Bishop in FASHION, STYLE | Leave a Comment
What Time Is It? Bulova Time!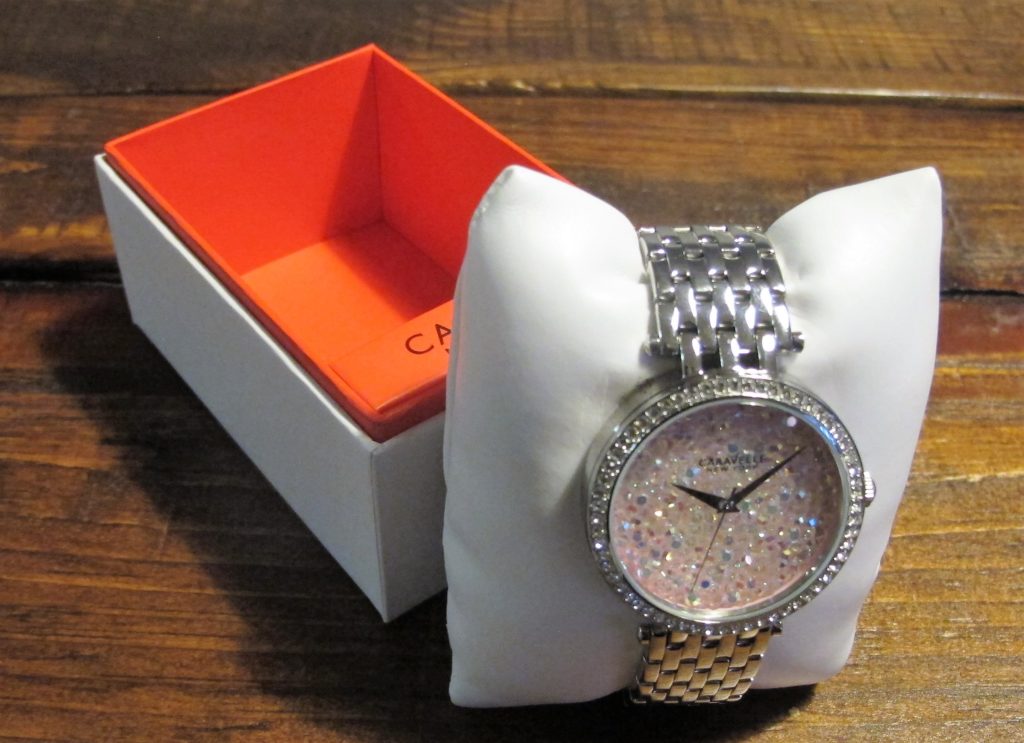 What time is it? Bulova time! Bulova recently launched their latest spring collection from their Caravelle line and guess who got an up close and personal sneak peek of the watches? Me!
Just received these babies (fresh outta the box) and I'm loving the pastel pink colour with a whole lotta bling!  As luck would have it, I'm in desperate need of a good quality watch. Pulling out my cell phone to check the time, isn't as cool as it use to be. Thanks to my iPhone I've been less and less inclined to wear a watch. But lately, a really cool looking classic piece (like their Rose Quartz women's watch) is the perfect finishing touch to any everyday look.
Telling time the Caravelle way may set you back a few dollars but I guess being in business since 1875, says something for the brand.
Timeless!