Sep 19, 2017
Posted by admin in WORDS | Leave a Comment
Weekly Wisdom: Just Live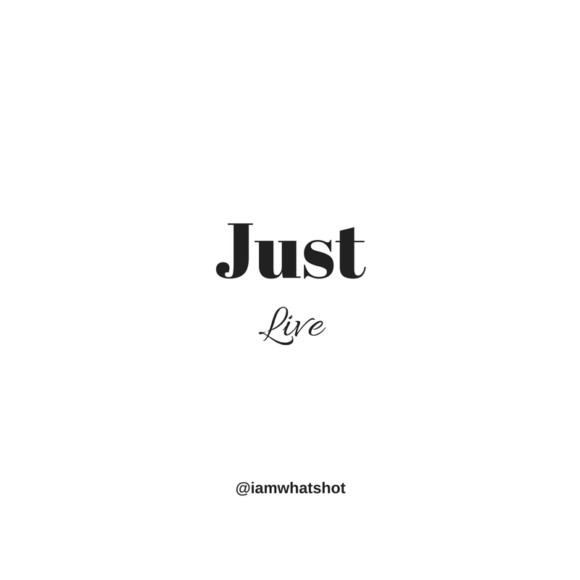 I was stressing for a little while about life and all that comes with it. One thing that added to my stress was my lack of commitment to writing more frequently. Yes, time was a factor but more than anything else, I found myself overthinking every single topic I wanted to write about. Nothing seemed to fit or be good enough. It wasn't a brand issue, it was an authenticity thing. Do I really want to talk about it, kinda thing. I couldn't understand why it was so difficult for me to get something down and like it. 
I mean, I'm not new to this.
 I've done this before.
While voicing my frustrations out loud, my daughter said two little words that was a clear sign of the issue I was having. Those two words stuck with for the entire day and ended all my confusion.  "JUST LIVE!" She said. That was it. I wasn't living. I was worrying. And the moment I stopped worrying and starting living the stress disappeared. The ideas started flowing again and now I have so much more to write to about.
Cheers,