Oct 26, 2011
Posted by Karen in ART | Leave a Comment
Bay Street's Art Gallery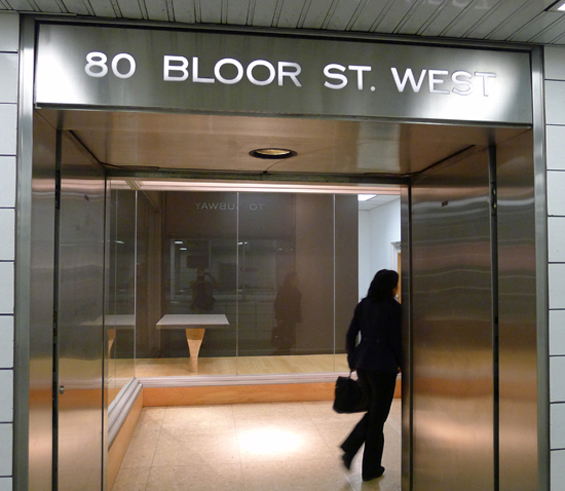 I say this always, Toronto is such a great place to live and filled with so much culture. Now some places to take in such culture may not be as easy to find. That is the case of the Bay Street WORK-shop Gallery located at the Bay Street Subway Station. An unusual place for an art gallery.
The gallery (pretty easy to miss if you're not looking) has been open since February 2010 but the  STITCHES: Suzhou Fast Forward exhibit is the first public exhibition to be held in the space.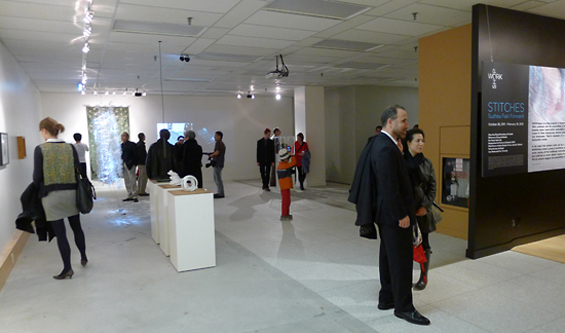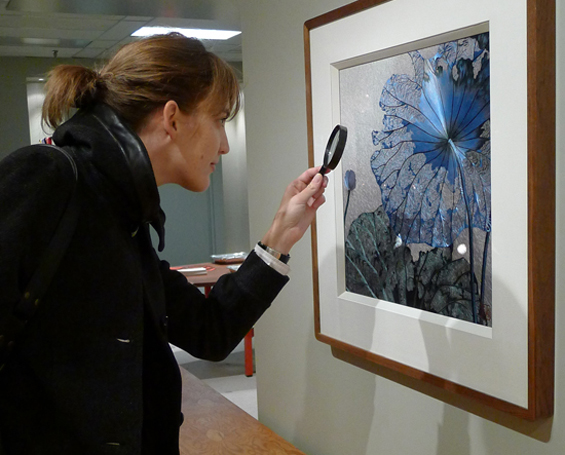 STITCHES features seven pieces of silk embroidery from the Zhou XueQing Embroidery Art Center in Suzhou, China. The exhibit invited a small group of architects, artists, designers, and inventors to create original works.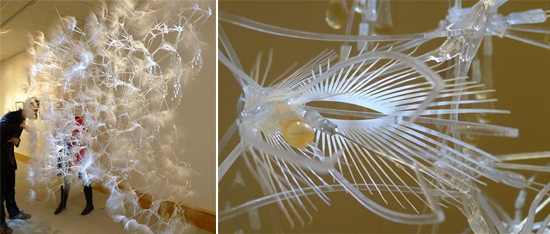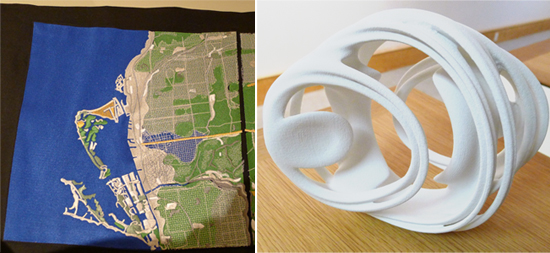 The Workshop Gallery will be open to the public from October 26th 2011 to February 18th 2012.