Dec 20, 2011
Posted by Karen | Leave a Comment
Photographer Jalani Morgan recently shot Illustrator Nik Dudukovic for the Winter issue of Off The Map Magazine.  The finished product resulted in an unconventional way to combine photography and fashion.
Check out the images and interview here.
Read More
Oct 16, 2011
Posted by Karen | Leave a Comment
One of the many perks of running this blog, is that I'm lucky enough to view the works of some of Canadian's well known photographers. I stopped by creative agency Hermann & Audrey on Friday and Photographer Javier Lovera recently did a shoot for beauty magazine
Plaid Magazine
.   At first glance I thought he had the poor girl (Sutherland Model Heidi Dyck) sticking her head through a makeshift white wall. Of course I was wayyyy off…the effect uses a material called foam core. like I said he's the creative mind….not I.  Good Sunday visuals, enjoy!
a couple of my favourite spreads from a beauty story I shot with hair and makeup artist Dee Daly (Judy Inc) and Heidi Dyck (Sutherland Models).  Heidi was so patient during this session. I had her face sticking out and through pieces of foam core, which were cut to measure and were quite restrictive and someone might say a bit claustrophobic. Dee and her fully trusted me, which is important to me. I find this trust liberating.      Javier Lovier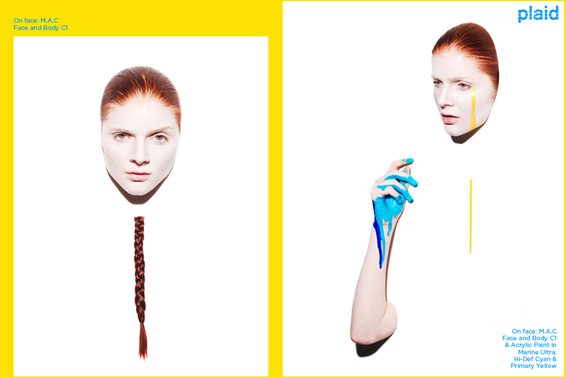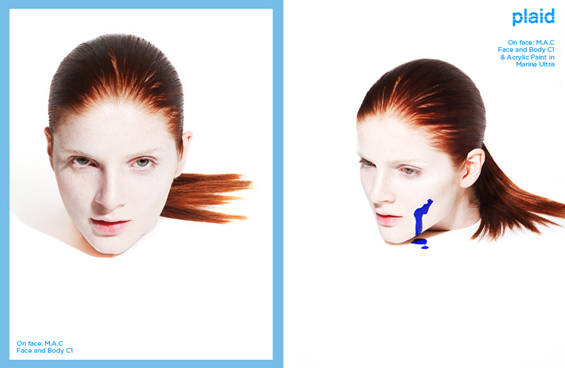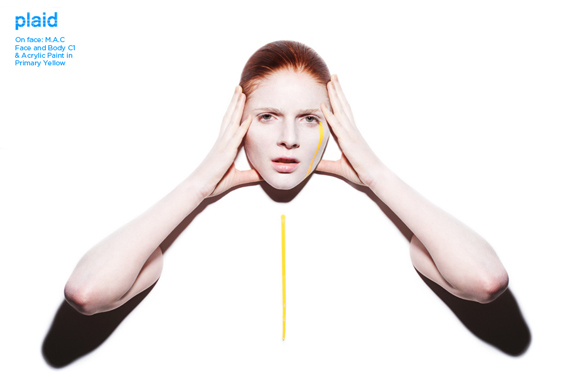 See Hermann & Audrey  2011 Contact Exhibit.
Read More