Sep 9, 2011
Posted by Karen | Leave a Comment
"Allow me to re-introduce myself my name is Kayyyyyy" (Jay Z
Public Service Announcement
playing in the background…lol). It's been a long time coming but I seriously needed an update, a facelift of sorts. Here you have it, a new and improved iamwhatshot.com. A little something to thank my readers (both old and new) for allowing me to voice my opinion, on anything from entertainment to art to our Canadian culture.
I am Karen G. Bishop, the founder/Creator/Blogger/Main Contributor of iamwhatshot.com and I welcome, welcome, and welcome you to my blog.  Thanks for taking the time to visit my site and allowing me to express my thoughts. What began as a hobby, in a very short span has now become an official entertainment news resource, a recognized part of local media and most importantly an outlet for hot artist to show their stuff.  In this past year everything related to this crazy world of entertainment has captured my heart: music, fashion, visual art, photography and anything else that you can think of. Although, I have many loves/interests, I'm still excited to continue to express what I believe to be HOT!
I have great things coming your way, regular posts, covering some of the hottest events in the city, more interviews, artist reviews, iamwhatshot.com TV, our branded retail store (coming soon) and two monthly features; iamwhatshot.com tshirt campaign and IAWH Artist on The Rise.  So stay tuned!
How do I plan to keep it all together? Well, the blog wouldn't be the same without my witty charm…lol. I'm super excited, that this time around I have a little help.  I introduce to you, two of the newest contributors to the iamwhatshot.com family,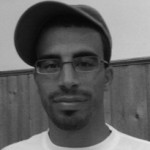 Introducing Sherief a.k.a Surereef…
Sherief (Surereef) Salem, is one of the most versatile music lovers I've met in a long time. His passion for music and his appreciation for various genres of music are uncanny. His personal musical library ranges from Harold Melvin and the Bluenotes to Nirvana, from Gangstarr to Rick Ashley. With his love or addiction for the internet, an aspiring digital marketer and his versatile musical interest, I'm sure you'll enjoy his musical ramblings and look forward to his posts as our, iamwhatshot.com music contributor. "Among being connected at the hip with anything that is Internet and/or sports based, I require music as part of a healthy balanced diet. In short: I love music, and have discovered I love writing about it as well."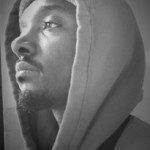 Introducing Kwame aka The Fish…
Well introducing him to my readers that is…Visual Artist/Illustrator Kwame Delfish can find artistic elements in anything from a dilapidated building to a withered flower on a concrete sidewalk. I guess that's the benefit of being born with such a creative spine.  His artistic eye intertwined with his love for music (a Kanye enthusiast), fashion (a santorialist follower), photography and pretty much anything that can brought to life on a piece of canvas, will surely give his art & culture contributions to my blog some real depth. Don't get it twisted although it's all about art…..expect a random music or photography post here and there. In the end it's all about the Art. " I explore the non-existent relationship between classical art and popular culture, so follow up my stream"
So there you have it, a little help, more features from the blog etc etc. iamwhatshot.com
is back for the better…..so let's get this show on the road.  
 "Through iamwhatshot.com I've redefined the definition of HOT with my belief that: HOT is not necessarily popular, but is unique and confident in one's style & abilities. iamwhatshot.com If it's hot, it's here."
Read More