Apr 26, 2017
Posted by Karen Bishop in LIFESTYLE, WORDS | Leave a Comment
Today Matters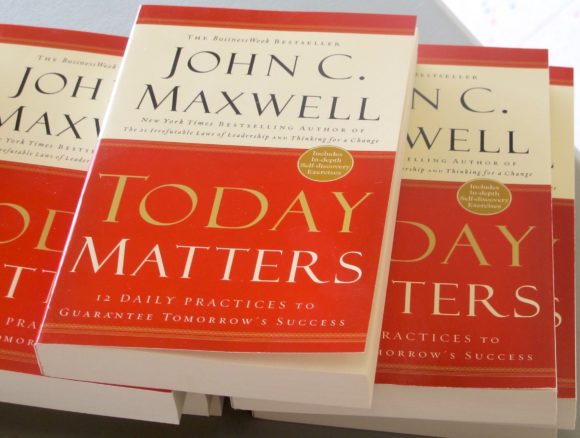 I love to read. I mean, cuddled up with a good hardcover book on a quiet day with absolutely no distractions what-so-ever kind of reading. With my hectic schedule, I don't often get time to sit and read the way I used to. Don't get me wrong I read other blogs, watch videos, podcasts and read an e-book or two. But gone are the days, where I have an entire weekend to finish a book from start to finish.
I remember as a child refusing to go to bed because I just had to finish "Are You There God? It's Me, Margaret." Okay, maybe I'm dating myself with the Judy Blume series but my point is, I have always enjoyed a good book, whether it be for personal development, educational purposes or for pure pleasure.
Today's recommendation: Today Matters, by John C. Maxwell
Topic: Motivational, Personal Development
Why read it: Because today really does matter (insert corny joke). Honestly, it's a realistic approach to understanding what matters today to allow for success tomorrow and gives you 12 simple practices to guarantee that success.  My son was gifted with this book after he participated in a Toastmasters public speaking workshop. I asked (okay forced) him to read at least 10 pages each day. His personal review, "It showed me how to be more positive."
Enjoy!