Apr 2, 2017
Posted by Karen Bishop | Leave a Comment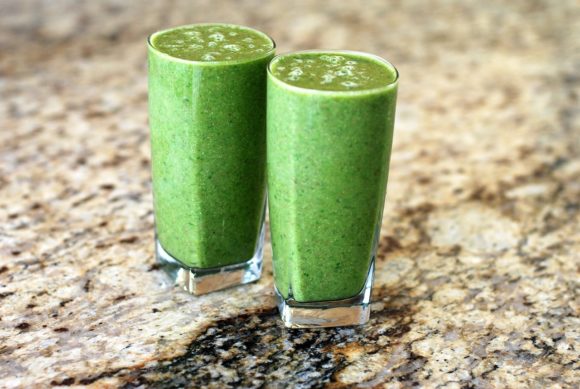 Guess who's back? Yes, it's me. I know, I know. It's been a minute since you've seen me post but I promise you more consistent posts are on the way. Now that, that's out of the way. Can I say that bloating really sucks? I mean really, really sucks! It's uncomfortable and really takes away from my day. There's a number of reasons why people suffer from bloating and it can take a long time to figure out what personally triggers you. I recently found out that gluten is not my friend and a major cause for my bloating. Unwillingly, I must give up my french fries, red velvet cake and breads of any kind.
Let's just say, I'm not a happy camper.
If you suffer with bloating like I do, there are three simple steps that help me reverse that bloated feeling and helps my digestive system get back on track. It may just help you to.
1. WARM WATER & LEMON: this is pretty much my tea of choice, even when I'm feeling great. Squeeze half of a lemon (or lime) in warm water and drink quickly. Drinking it quickly helps flush out your system at a faster pace.  The mixture helps with the flow of digestion at the start of the morning before you have your first meal of the day. For a little taste, you can add some cayenne pepper (which also helps to speed up your metabolism) and a bit of maple syrup. This almost immediately gives me some relief.
2. MORE WATER: after I finish my warm water with lemon (lime) I drink another glass/bottle of water (500 ml bottle at room temperature). It seems to help the unwanted stomach stuff pass thru my system (I'm trying to keep it clean here) and supports the flushing I mentioned previously.
3. GREEN SMOOTHIE: I replace my breakfast with an all green smoothie. You can use any combination of green veggies or fruits of your choice but I tend to add celery, spinach, kale, lettuce, avocado, cucumber and a pear or kiwi for taste. I did recently learn when juicing or making smoothies, veggies and fruits should not be mixed together, keeping them separate allows for better digestion. With that said, you know your body better than anyone else, so choose what works for you and stick with it.
TIP: I usually keep to this routine for at least a few days (along with a healthy diet) to continue to feel better for longer periods of time.
Let me know what works for you, Cheers!
Read More